FEATURES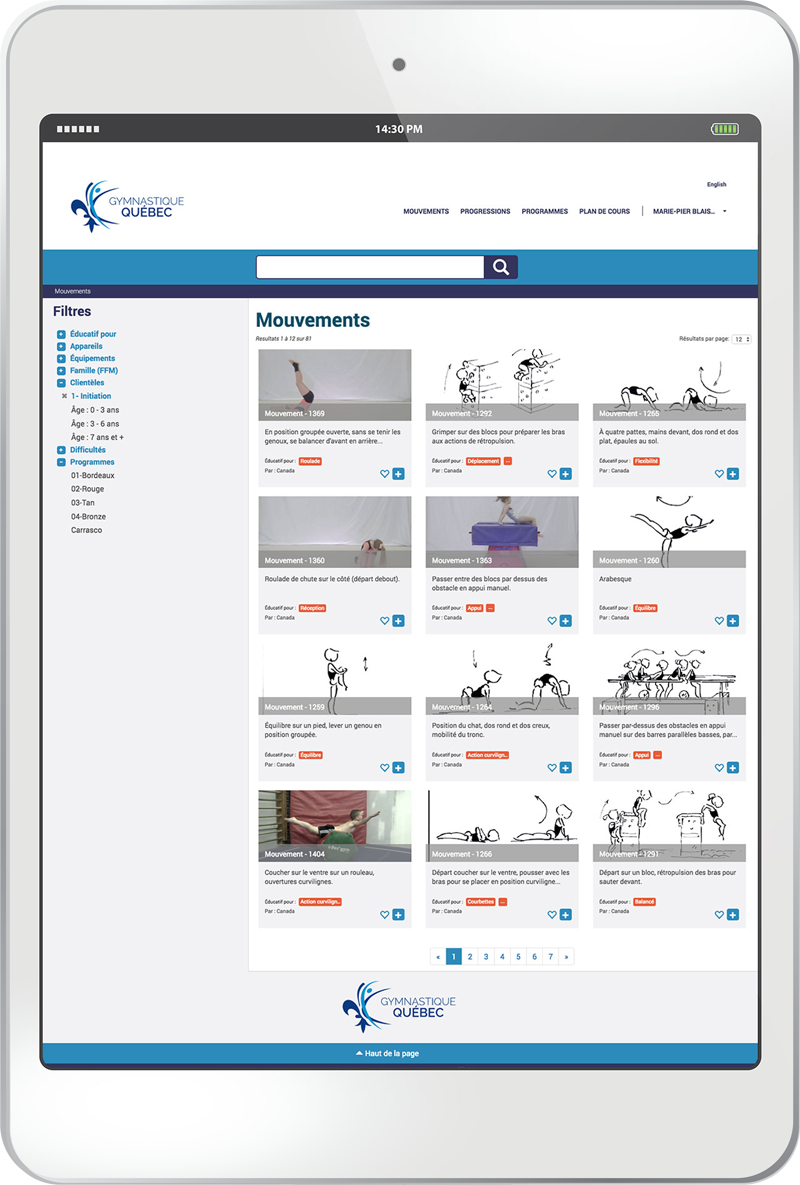 Movements
Add videos, pictures and more to provide your coaches with safe ways to practice movements.
Progressions
Reuse your movements to create step by step movement progressions.
Programs
Training programs are available for reference and movements can be reused in your lesson plans. You can access Federation Programs or create specific programs for your club.
Lesson Plans
Coaches can create lesson plans and share them within the club. Save time planning your lessons using plans provided by the club or the Federation.
Our partners

Online Training

Shorten the duration of classroom trainings and offer more suitable and user-friendly content to your coaches. This functionality will allow you to make more relevant use of the time available during face-to-face trainings, whether it be on the field, in the gymnasium, on the slopes or at the swimming pool.

Portfolios, Quizzes and Online Reviews

This feature allows you to ensure that your coaches have adequately mastered new techniques and information and are able to apply it in a variety of contexts. At the same time, this will simplify the portfolio analysis process required by the National Coaching Certification Program.

Training Follow-Ups

This space allows you to quickly access details from the coaches' trainings as well as ensure that all the required training has been completed.

Account Activation

Discover in just a few minutes: How to make a request, How to activate your account, How to create your password and How to connect to the application.

Search

Discover in just a few minutes how to find a specific movement using the search engine and the filters that define it (device, equipment, clientele, difficulty level).

Create A Lesson Plan

Discover in just a few minutes: How to create a lesson plan, Save it and Make modifications. Also, understand how to improve the plan using the functionality of Adding to the lesson plan or using Your favorite movements.